Initial documentation
A Non-Disclosure Agreement (NDA) and a documentation of invention in "LifeIntelect Invention Disclosure Form (IDF)" are the initial documents that need to be signed
Patent Search Report
A patentability search enables to check the patentability of an invention before applying for patent protection. Patentability valuation helps in drafting a patent specification in highlighting the true novelty and usefulness of the invention. A full documentation of all the patentability searches is provided in form of a patent search report.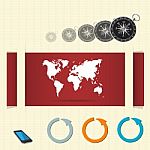 Lifeintelect offers a wide range of Patent Search Services backed by Experienced and Qualified Experts from IP and Research domains. We have access to an array of Databases that are used to provide comprehensive and exhaustive search reports.

Every patent search project we receive is handled by scientists who have relevant technical expertise in that area enabling the subject matter experts to understand the nuance in the client query before embarking on the search. Our team has several years of experience in handling complex search queries, constructing effective search strings and using the appropriate databases to yield quick and relevant results.

Patentability Search: Involves the search and analysis of all available prior art in light of the invention. The patent application process is difficult, time consuming and expensive; therefore, it is beneficial to the inventor to conduct a patentability search before filling a patent application.

Freedom To Operate Search: Search and analysis is performed to determine the risk of infringement of patents in a particular jurisdiction before launch of product or use of a process. An FTO analysis is done by a search of patent literature for issued or pending patents and obtaining a legal opinion on whether a product, process or service may be considered to be infringing existing patent/patents owned by others. FTO search and analysis, offers potential opportunities to the firm as patent protection is territorial.

Validity or Invalidity Search: This search is conducted in order to identify the prior art that could invalidate or oppose or revoke a patent. A Patent Validity Search or Patent Invalidity Search is a comprehensive search of all publicly available valid documents. We do detailed research and claim mapping to establish validity or invalidity of a granted patent.

State of the Art or Technology Landscape Analysis: This search is carried out for the client to understand the evolution of particular technology, understanding of technology trends in multiple domains, major players, strength of competitors, technological trend and patent activities related to the technology of interest. This study helps to formulate different strategies involving R&D, product launch and identifying competitors' strategy.