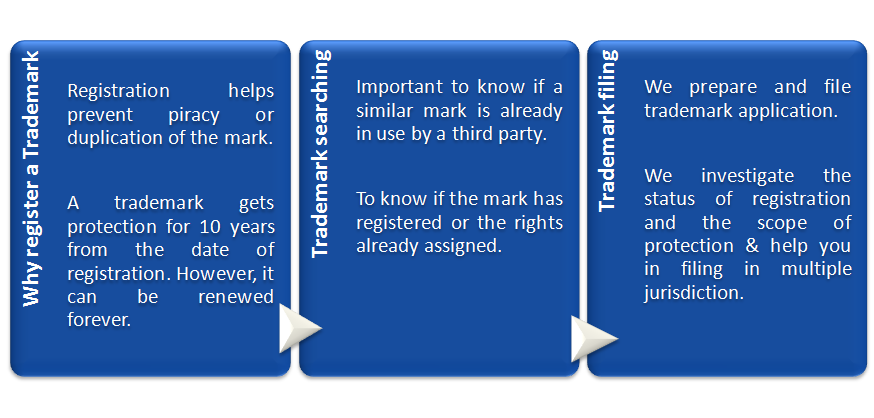 Trademark is a mark capable of being represented graphically and which is capable of distinguishing the goods or services of one person from those of others. The function of trademark is identification of source, quality and act as an advertising symbol.

We provide trademark search and Trademark analysis services. Our search reports are accompanied by a trademark opinion suggesting the possibility of registering the client's trademark.

We also provide risk analysis reports that enable clients to make decisions with respect to trademark use, opposition and infringement. Our reports enable clients to make decisions on various aspects of their trade mark portfolio.

We offer trademark filing and registration services in India and internationally.